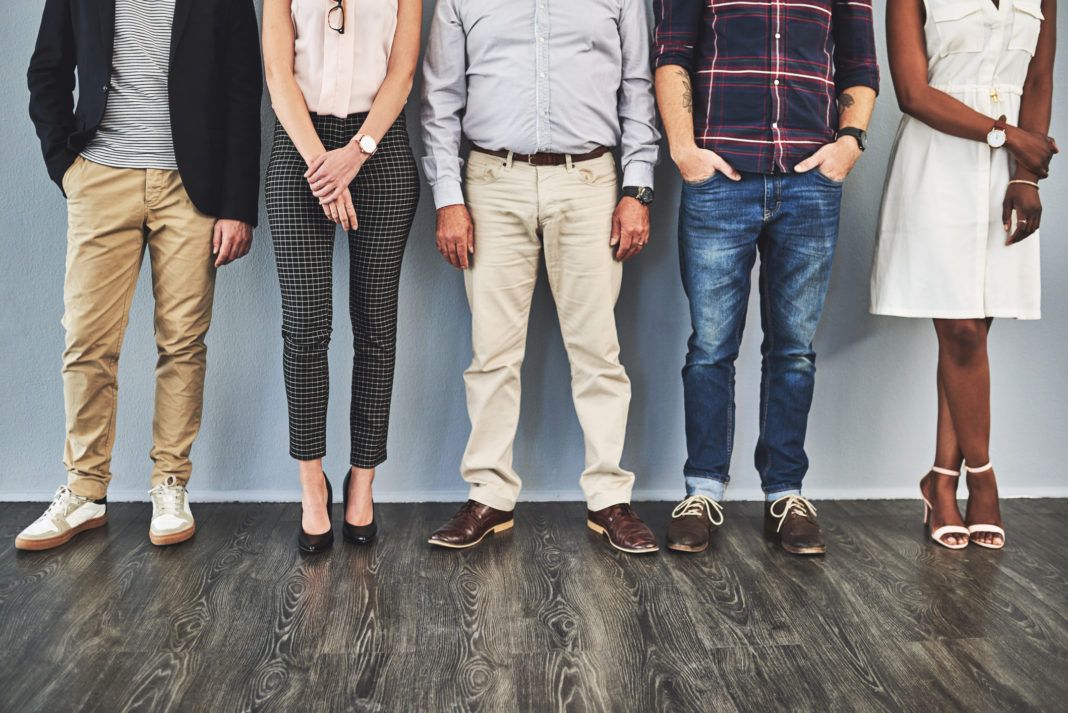 Sponsored by EBRPL
Creating a culture where people are respected and appreciated requires effort. In today's globalized business environment, the benefits of diversity in the workplace are compelling. Whether you're working at a small start-up or are part of a large multinational corporation, it's a major investment to bring talent into your organization. So why bring them in if they're not happy when they get here? There are strategies you can implement straight away to promote inclusion in your workplace.
Diversity and inclusion go hand in hand. Just talking about diversity can ruffle feathers as our culture is still evolving to one that is more tolerant of our differences. Diversity can take many forms, from culture and nationality to gender, race, sexuality, educational background, and more. If you can get the inclusion part right, the company benefits from fresh ideas, unique skills and higher employee engagement and productivity. Most often, the retention rate improves as a result of the environment you create—one where employees are allowed to flourish.
---
To some, inclusion is about respecting identities, along with people's unique experiences and ideas, while others view diversity as a box to check, just meeting a quota for demographic representation. Think about the culture you want and how you can create one that is authentic to your brand and meets the needs of your employees. It's great to hire people from different backgrounds, but even better when you leverage their strengths and build a truly cohesive team.
---

---
Where to begin?
The best way to promote diversity in your workplace is by embracing it and working to build an understanding. Educate yourself and train your team with free help from the East Baton Rouge Parish Library. Learn to find common ground, deepen your appreciation of differences, and promote an inclusive and welcoming work environment with free Library resources of all kinds. Here are some places for you to begin, both in the Digital Library and beyond:
---
Cross-Cultural Communication
Master Cognitive Biases
Digital Diversity
Navigate Diversity
Solid Foundations in Intercultural Communication
Manage Diversity
Unconscious Bias: Fuel Diversity
Diversity, Equity and Inclusion: A Beginner's Guide
Ally Up: Using Allyship to Advance Diversity & Inclusion
A Diversity Deep-Dive, Leadership Insights and Lessons
Navigate & Respect Age, Ethnic & Racial Differences


---
Free courses from Lynda.com:
Confronting Racism
Developing a Diversity, Inclusion and Belonging Program
Skills for Inclusive Conversations
Inclusive Leadership
Managing a Diverse Team
Cultivating Cultural Competence and Inclusion
Out and Proud: Approaching LGBT Issues in the Workplace


---
Black Lives Matter: From a Moment to a Movement
Confronting Racism
Inclusive Education
Embrace Differences


---
Accel-5 has videos and summaries on:
Cross-Cultural Leadership
Diversity
Inclusive Leadership


---
Antiracism Booklist selections:
How to be an Antiracist
White Fragility
So You Want to Talk About Race
The Color of Law
The Fire This Time


---
This guide was created in response to so many people within the Baton Rouge community asking what they can do to not only condemn racism, but how to be anti-racist. Understanding the uncomfortable feelings the subject can stir up, the guide aims to foster the desire and willingness to cultivate a better society as well as give readers the courage and motivation to learn. 
---
Get in on the
action
• One Book One Community is back with The Yellow House as its Spring 2021 title. Programs will begin late February, and will feature a visit from the author, Sarah M. Broom.
Click here to learn more.
• "Black Baton Rouge Yesterday & Today: Looking Back to Effectively Move Forward" Zoom panel discussing the history of Baton Rouge Through an African American Lens on Feb. 20 at 3 p.m. with Dr. Lori Martin and Dr. Chris Tyson, moderated by Reverend Raymond Jetson; register at the online calendar at www.ebrpl.com or call 231-3750 for assistance.